Maggie Test Modal
Have you ever wondered what it was like to get the money you need ASAP? Well luckily there are free financial assistance options just a click away. See what is in store: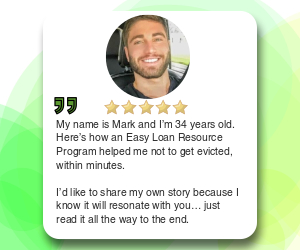 1. Update your LinkedIn profile

Your LinkedIn profile is the most important public feature that you have to communicate with potential employers about you as a candidate. Most people don't update their LinkedIn very often, so it is important to make sure it has your most recent jobs, education, and experience listed. There are also things you can do to make your profile stand out and demonstrate your experience and qualifications better. You can do this by having bullet points listing all your roles and responsibilities in prior jobs. It would also be good to make sure all your job titles and dates are accurate and truthful. You should also change your settings to show recruiters that you are open to hearing about other job opportunities. Lastly, fill out the summary on your profile to express a little summary about yourself. This would be your opportunity to give voice and personality to who you are as a potential hire. It will make you stand out from those who don't have one.
2. Your network is your greatest tool
Throughout your career you have made connections with colleagues and friends. You can now use LinkedIn to build your network even further. It might not be the same as meeting someone in-person but using LinkedIn, you can make connections with almost anyone. The best way to expand your network is through second-degree connections. Second-degree connections are those individuals who are connected to the people you are connected to, but you are not connected directly. If you are targeting a specific company or industry for your next job it would be smart to start looking at individuals who are in the role you want to be in. If they aren't a second-degree connection, look for individuals who went to one of your schools or perhaps worked at one of your previous companies.
3. Purchase and use LinkedIn Premium
LinkedIn Premium is a paid service where you can get a lot more detail around companies, individuals, and job listings from across the internet. It also provides you the ability to send messages to individuals you aren't connected to. It is about $60 per month so it isn't cheap, but it is worth it for a short while. Once you find a job posting that you want to apply for, make a connection with someone in the company who could either give you some guidance on applying for the job or would be willing to give you a reference. It might be a stretch to ask someone you don't know for a favor or to refer you for a job, but if you are respectful and demonstrate why are you excited about the role, they may help you out. If you come to them with all the details about the job listing and who they can forward your resume on to, you can make the task very easy on them. Make sure you reach out to more than just one person, the more people you try, the better your odds are!